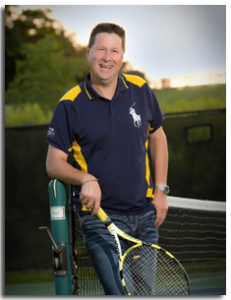 You can tell a lot about a company by its history and the people who run it.
Here's some background information about us.
Founded in 1986 by Greg Duffy, Super Seal Sealcoating has grown to become the premier builder and color coater of tennis courts and basketball courts in Western New York, and one of its most respected providers of sealcoating services. As a member of the American Sports Builders Association, New York State Association for Superintendents of School Buildings and Grounds, Inc., New York State Parks & Recreation Association, and New York State Athletic Administrators Association, we are recognized as a centralized source for information about tennis and basketball courts, as well as adhering to the high professional standards of these leading organizations.
Greg attended Paul Smith College where he played basketball, and the Rochester Institute of Technology, and is an accomplished tennis player in his own right, maintaining memberships at Mendon Pool and Racquet Club, Midtown Athletic Club, and the Tennis Club of Rochester. He is also an active runner, having completed numerous half-marathons and a marathon. Super Seal is a long-time supporter of local tennis, having sponsored the Rochester Futures tournament at TCR as well as numerous national 12 and under and junior tournaments. Greg remains dedicated to the business, paying personal attention to every detail to assure the customer is totally satisfied.
We use only the highest quality products the industry has to offer. Many of our project managers and crewmembers have worked for us for many years, gaining valuable experience in the industry. This allows us to control all phases of the sealing and color coating processes.
We have successfully sealed countless driveways and parking lots, and color coated hundreds of new and older courts, and rehabilitated countless others in the Western New York area. We service schools, colleges, management companies, municipalities, and private residences.
Mailing Address:
Super Seal Sealcoating
P.O. Box 925
Penfield, NY 14526
Phone: (585) 248-5770
Fax: (585) 248-5951