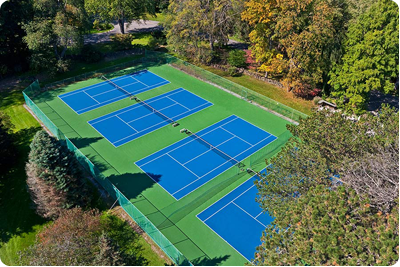 We are a tennis court construction, repair, and resurfacing company. We specialize in the installation and maintenance of tennis courts and basketball courts in Rochester and Western New York. The area's best clubs, schools, towns, and residences have relied on Super Seal to keep their tennis courts in top condition.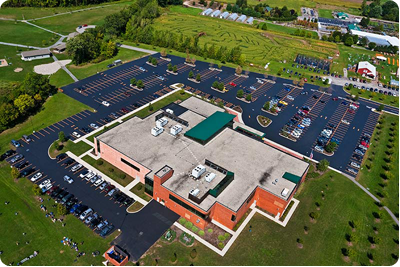 Since 1986 we have been the premier sealcoating company for parking lots and driveways in Upstate NY. We also coordinate the hot crack filling (if necessary) and the line striping (for parking lots), providing a complete asphalt maintenance package for the residential, commercial, or municipal customer.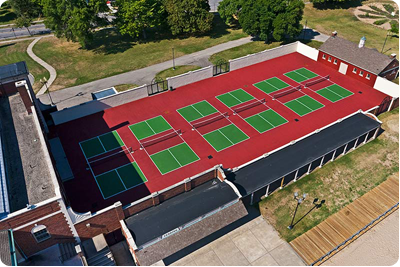 We have been color coating pickleball courts in the Western New York area since 2004. We have installed pickleball courts in the towns of Greece, Riga, and Chili, Ontario Beach Park, Monroe County, and many more. Our customers continually refer us to other clients, and we are considered to be experts in this field.
Servicing Western New York, Central New York, and the Southern Tier